Welcome to Rescue Road Trips
We are a non-profit that provides low-cost transport service for Rescue Dogs in the Deep South and an Ohio based rescue. We provide loving, humane road trips for homeless, unwanted, unloved dogs, facing assured-immediate death from Southern Kill Shelters. We help move them to Loving "Forever Homes" and a second chance at life in New England and surrounding areas.
"Welcome two new furry family members Apollo and Artemis!! Two poodles that were dumped on the side of the road in Louisiana now have a chance to live a fulfilled life in a home where people love them. Thank you Rescue Road Trips and Greg for bringing them to us. We are in love."
Meet Ella!
Ella is a 1 year old, 33 lbs hound mix. She is SMART! Ella is a very active girl who also enjoys snuggling on the couch in the evenings. When she plays, she plays hard and when she sleeps, she sleeps hard. She loves attention but is very independent. She would make a great companion to an active family who can provide her lots of opportunity to explore the world around her. She enjoys her outdoor time as much as she enjoys her indoor time. She would love a large fenced in yard so she can explore on her own. She would rather lay at the foot of the bed than snuffle in your arms at night. Ella isn't the fondest of long car rides but isn't horrible during them, she will lay down and slobber during the journey. She is active on a leash especially when she sees squirrels! Her favorite pastime is watching the squirrels jump from tree to tree out our kitchen windows. Ella is up to date on her vaccinations, heartworm negative, microchipped and a very healthy girl. If you are interested in learning more about Ella please contact our adoption coordinator Adella using our contact page form or by calling 1-855-RRT-DOGS xt. 2 (1-855-778-3647 xt. 2). You can find our Adoption Application here.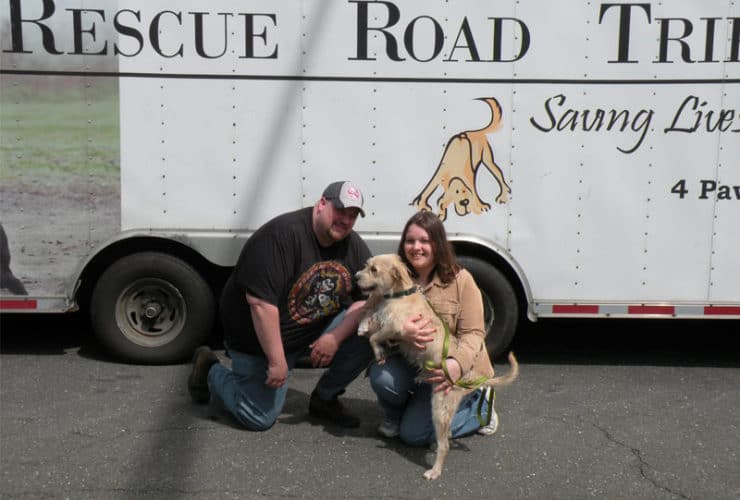 Belinda & Otis
I never fully understood the complex world of rescue until I adopted Otis from Shaggy Dog Rescue.  We went four years after losing our dog before I started poking
Read More