Saving animals is a very expensive operation. There are costs concerning vet visits, food, medicines, boarding, gas to get them to and from, and many other things that can become quickly overwhelming. The rescuers and volunteers in the Deep South that swoop into the Kill Shelters are doing so with their own time and with their own money.
Just imagine for a second that you are standing in a  Kill Shelter. On one side you see 6 just weaned pups and on the other side you see a 2 year old Lab. Your first thought would be to grab all of them and get out while they are still alive. But there is more to the situation than just saving what you can. The pups will eat a little food to begin with, but soon enough they will be going through 10 to 12 lbs of food daily. Puppy food can be bought for about $18 sometimes less for a 40lb bag. So in 4 days you have fed those pups a big bag of food, that you would have to cover all by yourself. That's $18 in 4 days. So in 28 days you have to cover 7 big bags of food just to feed these young growing pups. None of this money will be refunded, it will just come out of your pocket. Now if those pups don't get adopted or placed in  a hurry, your costs to save some pups just became astronomical. So the clear choice is to save the one 2 year old dog, and let the pups die. A sad choice to say the least.
There are good ladies down south who go broke every month in order to save as many dogs as they can. These ladies have children and bills that are sometimes neglected in order to feed a dog, or get a dog into a vet clinic so it can be readied to be placed for adoption . These ladies need help. These ladies need more than help, they need donations!
Donations of any sort. Bags of dog food, leashes, collars, money to help cover vet costs, cleaning supplies, hell anything will help! Old towels, old blankets, don't throw them away, let us have them. Helping save dogs is NOT free, and it never will be. Anything, anything at all will help.
If you have any donations you would like to make, please contact me so that we may distribute it to the ladies who need it the most and work the hardest to save as many dogs as they can. Maybe some dog food,  a Wal*Mart or Petco gift card to be used for food, maybe even sponsor a dogs vet bills, so the ladies don't get overwhelmed by bills. To make it even easier you could look at our scheduled stops and just show up with donations, and if you are unable to come to us, let us know and we will do our best to come to you.
Please help me and those wonderful ladies save as many dogs as possible. Many are being left behind and killed because of monetary reasons. Help us negate those monetary reasons so that more pups can be kept from a Heart Stick or the Incinerator or the Gas Chamber.
Now go look at my Galleries and my Facebook Page. Look at the wonderful dogs that have been saved and the families whose lives have became enriched. When you are looking, try to also remember the thousands of pups that were killed last week because no one can afford to save them all.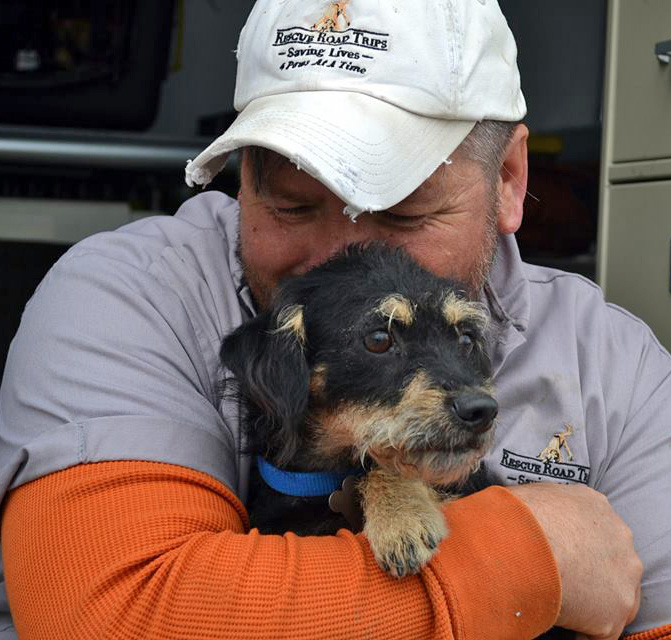 There I sat, alone and afraid.
You got a call and came right to my aid.
You bundled me up with blankets and love.
And, when I needed it most, you gave me a hug.
I learned that the world was not all that scary and cold.
That sometimes there is someone to have and to hold.
You taught me what love is, you helped me to mend.
You loved me and healed me and became my first friend.
And just when I thought you'd done all you do,
There came along not one new lesson, but two.
First you said, "Sweetheart, you're ready to go.
I've done all I can, and you've learned all I know."
Then you bundled me up with a blanket and kiss.
Along came a new family, they even have kids!
They took me to their home, forever to stay.
At first I thought you sent me away.
Then that second lesson became perfectly clear.
No matter how far, you will always be near.
And so, Foster Mom, you know I've moved on.
I have a new home, with toys and a lawn.
But I'll never forget what I learned that first day.
You never really give your fosters away.
You gave me these thoughts to remember you by.
We may never meet again, and now I know why.
You'll remember I lived with you for a time.
I may not be yours, but you'll always be mine.
– Author Unknown