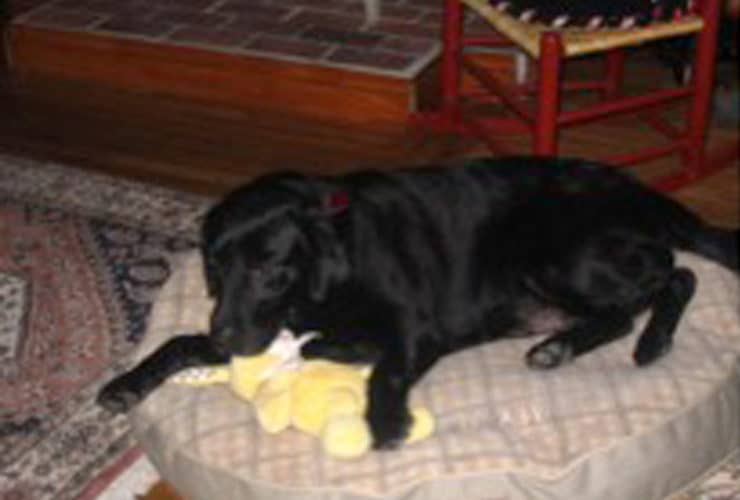 Ute
My husband and I want to thank you for the safe delivery of UTE last Saturday. He arrived in great condition.
He is wonderful and a perfect dog for us. We wanted a companion dog, a dog that loved to ride, a big, black male dog and a dog that needed companionship and love.  We got all that and more! We just wanted to thank
you for your huge role in bringing people and dogs together.  At first we were not going to change Ute's name (we liked it) but he was not responding to it. So we have decided on a new name of Beasy.  This is a tribute to his roots …The big Easy and also to the fact that he is a big easy dog! No matter what his name is WE LOVE HIM!
Thanks again and many safe trips to you all.  
Patti and Frank White